Boat hull insurance
Better with the expertise of the HKVA
Set sail safely. Which captain and crew would not appreciate that? On the waves and billows, safety is guaranteed by the skill of experienced sailors. On land, the Hanseatische Kasko Versicherungsagentur is your partner for high-quality boat hull insurance designed to meet your needs. This pleasure craft hull insurance protects you against financial risks resulting from damage to your own yacht caused by your own fault or by third parties. Here you can find everything important about the boat hull insurance by the HKVA in a compact overview.
Of course you will receive a customized initial consultation from us at any time.
Always on course with the boat hull insurance
With a boat insurance, you insure against damages worldwide, which can prove to be particularly cost-intensive. Typical examples are:
losses due to natural events such as storms, hail and lightning
damage caused by fire
damage through theft and vandalism
damage due to ground contact
damage due to collisions
damage caused by osmosis
All this and much more will be reliably covered by the right boat hull insurance. While sailing there was a sudden blow under the yacht and afterwards the drive was damaged? Basic damage is covered under the ship's insurance. Of course, there must be no gross negligence, such as not following the charts. In such a case the insurer can reduce the benefits of the pleasure craft hull.
Your boat was stolen? There was a sudden fire outbreak on board? Both are typical hull damages, which are optimally covered by the damage service of a boat hull insurance.
The advantages of your boat insurance in a compact overview
From repair without deduction of current value in case of partial damage ("new for old") to wreck removal: Profit from the many advantages of our pleasure craft hull! Our services include the following:
all-risk cover
fixed tax - the objection of underinsurance is excluded
up to 50 % no-claims bonus (SFR) possible
discount saver (prevents downgrading in case of a claim)
personal effects up to 5.000 EUR premium-free on the boat
salvage/wreck removal/disposal costs are additionally insured up to 5 million EUR
choice of deductible from 250 EUR to e.g. 7.500 EUR
no age limit for boats
individual extension of validity possible
no time value deduction for partial damages - full compensation without deduction ("new for old"))
no deductible for burglary, total loss, transport damage, lightning, fire and damage to personal effects
take over of salvage and disposal costs
insurance cover also during landing and launching
vacation coverage
and much more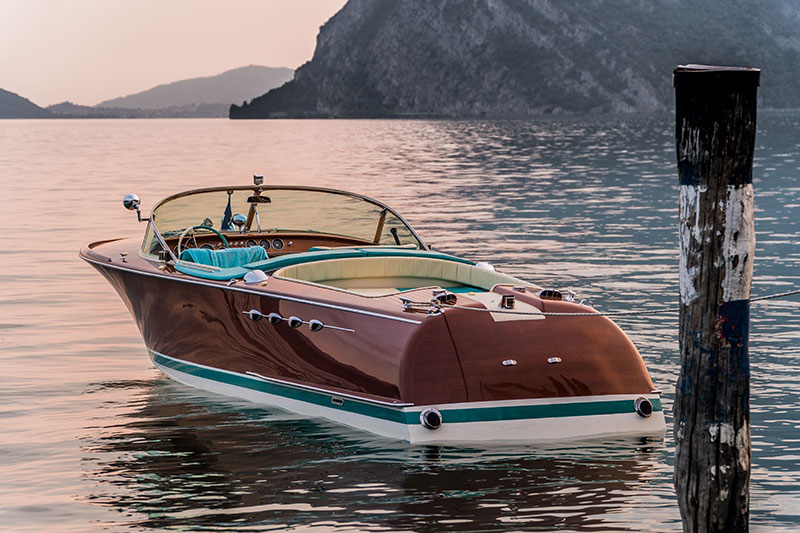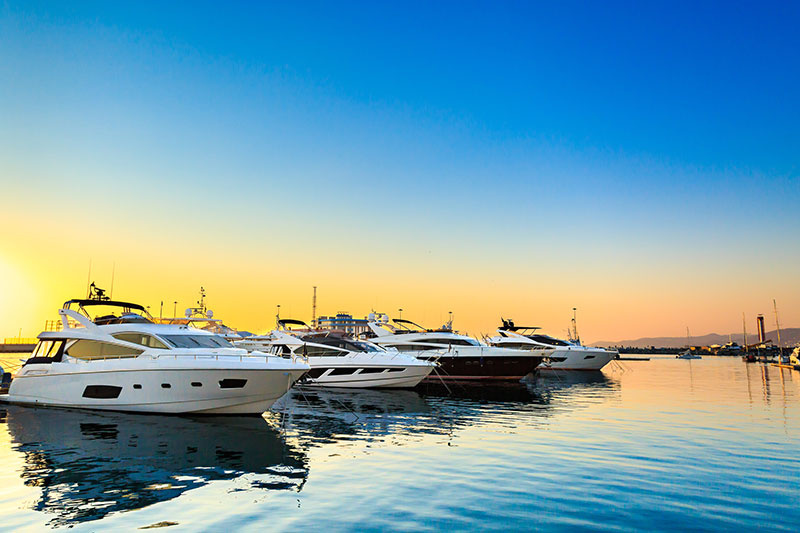 Is the boat hull insurance obligatory?
The boat hull insurance is not compulsory. However, it protects you from an extreme financial burden after a damage. The financial risk can be optimally avoided by the boat insurance. Such insurances for financial shoals are not only important for companies that use their yacht commercially by chartering it out. Especially private customers profit from a boat hull insurance. Such an insurance is therefore suitable for all who want to set sail without worries. And it offers you worldwide protection for a boundless pleasure with your boat or yacht.
Which pleasure craft vessels do we insure?
Sailboats e.g.:

Special:

Motorboats e.g.:

Covered keel boat, Covered keel glider/semi-glider

Jetski-Insurance:
Jetski

Glider/Semi-glider

Open keel boat, Open centre board boat

Traditional sailing ship insurance:
Traditional sailing ship in private use

Displacement vessel

Motor glider

Houseboat-Insurance:
Houseboat with or without drive

Motorized catamaran

Catamaran

Catamaran-Insurance:
Especially for multihulls

Dinghy with fixed hull

Trimaran

 

Individual buildings / Self-buildings with buoyancy certificate

Individual buildings / Self-buildings with buoyancy certificate

 
 
Whether for private customers or for commercial use, for example through chartering: Our boat hull insurance is the right solution for your pleasure craft vessel. You benefit from the all risk cover without time value loss. Thanks to the fixed rate, you can also refinance an equivalent boat in the event of total loss.
Consultation for an optimal insurance solution
The standard of the experts of the HKVA is not just any insurance for any client. As a responsible underwriting agent, it is important to us that we offer tailored insurance concepts that are both sophisticated and attractive, providing precisely the coverage that is important to our customers. To achieve this, it is essential that we get to know you in detail with your individual requirements and also build the important relationship of trust between customer and underwriter.
Take advantage of our personal and tailored initial consultation (free of charge) for boat hull insurance!
You want to protect yourself against financial shoals?
Nevertheless, we are happy to advise you personally (free consultation):
How to reach us:
Underwriting
Claims