Jet Ski Insurance
Head water for your leisure pleasure
An insurance solution for jet ski drivers is recommended for anyone who pursues his or her sporting hobby not only with passion but also with a sense of responsibility for his or her property. As professionals for pleasure craft insurance, we strongly recommend the Jetski insurance to you. Because in case of a damage event, costs can be generated without the jet ski insurance, which you should better save. Our compact overview provides you with the most important information on the subject of "Jet Ski Insurance". Individual questions are best discussed with the experts at the HKVA: We are here for you!
What protection does the Jetski insurance offer?
Our jet ski insurance protects you against financial risks from damage to your own jet ski. Our high-quality hull insurance is a solid protection for damages to your property. It does not matter whether the damage was caused by your own fault or by third parties (i.e. by third parties). Damage caused to your own jet ski is covered reliably and professionally. If you insure your jet ski, you will receive tailored protection for your pleasure craft with the Hanseatische Kasko Versicherungsagentur as a premium underwriter.
Insurance for Jetski: You benefit from convincing advantages
Two important advantages that the jet ski insurance has to offer you are the comfortable all risk cover and the fixed rate, which pleasingly excludes the objection of underinsurance. If you insure your jet ski with us, wreck removal and disposal costs of up to 2,000,000 euros are also insured. The fixed deductible, which applies in the hull insurance, is limited to 500 EUR per claim. An individual extension of scope is possible. In addition, we offer you the advantage from the jet ski insurance that no current value deduction is made for partial damages. Full compensation without deduction "new for old" is guaranteed. The assumption of salvage and disposal costs and private use are also integrated into your tailored insurance model.
What exactly is covered by the Jetski insurance?
Our jet ski liability insurance protects you from the financial risk of damage to third parties that you culpably cause with your jet ski. Furthermore, claims that are made against you without justification will be fended off for you with professional assertiveness. Our insurance provides you with insurance cover for the possession and use of the jet ski insured in the policy in the event that you are obliged to accept liability due to a damaging event.
Insured are within the scope of your needs-based insurance policy:
Personal injury
Damage to property
Financial losses
Environmental damage
The defence of unjustified claims against you is professionally secured.
Also integrated is:
the pollution of waters
worldwide coverage
Interested in high-quality protection? Insure your Jetski professionally now!
You want to protect yourself against financial shoals? We offer you our well thought-out pleasure craft questionnaire, but the best thing is to get personal advice from our experts. As a high-performance underwriting agent, one of our unwaveringly high standards is to work out exactly the insurance solution from which you will benefit optimally and sustainably.
Simply use our free and non-binding initial consultation. You can easily arrange an appointment with our specialists for perfectly secured jet ski pleasure by phone or e-mail. We are there for you – cosmopolitan and worldwide!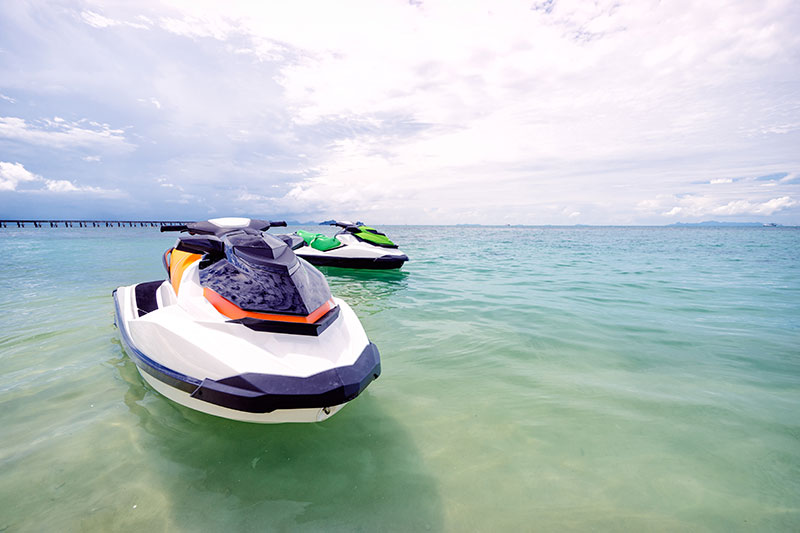 You want to protect yourself against financial shoals?
Nevertheless, we are happy to advise you personally (free consultation):
How to reach us:
Underwriting
Claims