Jet Ski Insurance
Head water for your leisure activities.
Insurance solution for jet ski drivers
Our jet ski comprehensive insurance protects you against financial risks from damages to your own jet ski. Our insurance protects you against damage to your possession caused by your own fault or that of third parties, i.e. by third parties, and covers damage to your own jet ski.
Benefit from the many advantages of our jet ski comprehensive insurance:
All-risk cover
Fixed rate - the objection of underinsurance is excluded
Wreck removal costs and disposal costs are insured up to EUR 2.000.000,00
There is a fixed deductible in the comprehensive insurance 500 € per claim
In the event of total theft, an additional deductible of 20% of the sum insured applies
During the policyholder's absence from the berth (including winter storage), the object must be accommodated in a locked and sealed room or building.
individual extension of scope possible
no current value deduction for partial losses - full compensation without deduction "new for old"
takeover of salvage and disposal costs
private use
and much more.
Our jet ski liability insurance protects you from the financial risk of damage to third parties that you culpably cause with your jet ski. In addition, claims that are made against you without justification will be fended off for you.
Our insurance provides you with insurance coverage for the possession and use of the jet ski insured in the policy in the event that a claim is made against you as a result of a loss event on the basis of statutory liability provisions.
Insured are
personal injury, property damage, financial loss and environmental damage.
The defence of unjustified claims against you
The pollution of water bodies.
The worldwide insurance cover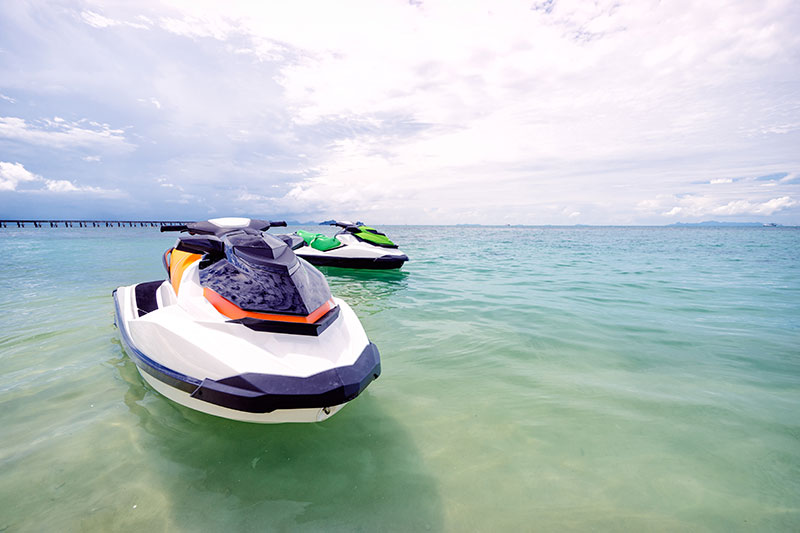 Do you want to protect yourself against financial shoals?
Our Online - Calculator is in under way
We are happy to advise you (free consultation):
Phone: +49 (0) 421 436 00 0
E-Mail:
This email address is being protected from spambots. You need JavaScript enabled to view it.